About Us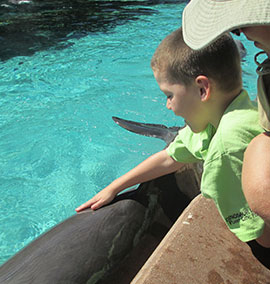 Founded in 1984 by local businessman Kostas Kalogeropoulos, Dream Come True is a unique organization that provides hope, joy, and a chance to dream for children who are seriously, chronically, or terminally ill in the Greater Lehigh Valley PA area. We serve children between the ages of 4 and 17 and are dedicated to helping them forget their daily struggles with illness.
With over 35 years of experience, Dream Come True has fulfilled the dreams of over 1,250 children and their families. Our mission is to promote and enrich the lives of children facing serious health challenges, offering them the opportunity to hope, dream, and live their fantasies.
At Dream Come True, we offer more than just dream fulfillment – we also provide college scholarships and funeral expenses for our dream recipients. Each year, we aim to fulfill 30 dreams and bring smiles to the faces of the children we serve. Join us on our mission to make a positive impact in the lives of ill children.
The Dreams we have offered
Travel Destinations:
Australia
Bahamas – Paradise Island
Bush Gardens/Virginia Beach
Chicago
Disney Cruise
Disneyland
Disneyworld
Great Wolf Lodge
Hawaii
Kalahari Resort
Kennedy Space Center
Las Vegas/Grand Canyon
Legoland in CA
Marco Island Florida
National Geographic Alaska Cruise
New Jersey Shore
NY Giants
NY Yankees
Oakland Raiders
Philadelphia Eagles
Sailfishing Fishing Trip – Florida Keys
San Francisco
Ski Trip
South Korea to Visit Relatives
Space Camp
Strasburg Railroad
Trip to Chicago
US National Park Tour
Famous People & Events:
Andy Rodman – Tennis
Bob Barker
Britney Spears
Cast of High School Musical
Cast of Myth Busters
Dancing with the Stars
Duke University to meet Coach K
Helen Hayes
Hulk Hogan
Ian Sanderholder
Jack Nicklaus
JK Rowlings
John Cena – WWE
John Green
Jonathan Taylor Thomas
Kiss – Rock Band
Leslie Collier, Ballerina
Luke Perry
Mariah Carey
Meet Harrison Ford
Met Stef Curry – Golden State Warriors
Mike Trout – LA Angels
New Kids on the Block Band
Pat Robertson
Set Guns and Roses Rock Band
Starmus Conference/Steven Hawking
Activities & Items:
Backstage Captain Planet
Bass Fishing Boat
Baywatch Set
Cabinetmaking Equip
Clarinet
Cruises
Golden Retriever Puppy
Grammy Awards
Horse and Tack
Horse Therapy Lessons
Large Screen TV
Pony
Salt Water Aquarium
Shopping Sprees
Spent Day at Ralph Lauren Offices
Super Bowl Game
Swim with Dolphins
Touch Talker Communication Aid
Video Gaming System
Visited set of Hot Rod Garage
Visit Relatives/Navy Seals
Photo Albums
Demographics
Number of Dreams: 1,261 AS OF DECEMBER 2021 – 6 DREAMS FULFILLED IN 2021
Geographical Location:
Allentown – 268
Lehigh County – 228
Bethlehem – 170
Easton – 1111
Other Northampton County – 185
Stroudsburg/E Stroudsburg – 32
Berks County – 29
Bucks County – 46
Montgomery County – 30
Warren County NJ – 41
Other Monroe County – 15
Carbon County – 57
SchuylKill County – 21
Luzerene County – 16
Pike County – 1
Number of Children who passed away in 2019: 10
Illnesses:
Cancer – Non Leukemia – 296
Kidney Disease – 41
Leukemia – 164
AIDS/HIV – 16
Cystic Fibrosis – 67
Other Life Altering – 368
Muscular Dystrophies – 62
Cerebral Palsy – 103
Heart Ailments – 55
Diabetes – 19
Spina Bifida – 59
Our Board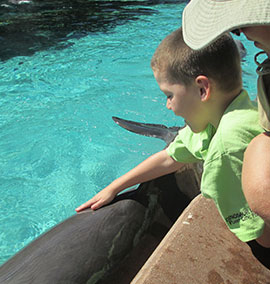 2023 Officers and Board Members
Rayann Vasko – Executive Director
Leadership:
Linda Beidler – President
Daryl Hendricks – 1st Vice President
Greg Ligenza – 2nd Vice President
Sam Darrohn – Treasurer
Secretaries:
Mary Persichetti – Corresponding Secretary
Ronnie Stroh – Recording Secretary
Honorary Members:
Scott Greisemer – Immediate Past President
Kostas Kalogeropoulos – Founder
Board Members:
Dr. Tony Ardire
Vicki Bennett
Matthew Blum
Dr. Tony Dimick
Diana Gaul
Doe Levan
Mike Seibert
FAQs
Yes, we grant dreams to children between the ages of 4 and 17.
We have one part-time paid staff member, our Executive Director. All other team members are volunteers.
Our volunteer board of directors, together with a devoted group of volunteers, collaborate to make dreams come true.
Children living in the Lehigh Valley area, aged 4-17, who have a life-threatening illness or an illness that significantly impacts their daily life are eligible. We serve children from all income levels.
Dream Come True has specific policies and guidelines for granting dreams. Our volunteers collaborate with the child's medical team to determine the feasibility of a dream. Dreams must also fall within our financial limits. We do not fulfill dreams involving firearms, ATVs, cars, vans, cash, mortgages, rent, construction, remodeling, or in-ground swimming pools.
No, we never engage in telemarketing. We send a direct mailing only once a year.
Disney World is the top choice for many children. Other popular dreams include meeting entertainers and sports figures, going on trips and cruises, redecorating bedrooms, and obtaining computer systems.
To keep overhead low, most of our volunteers work from their homes. While we don't staff our office, we do have an answering machine to take messages. We prioritize an intimate setting when working with families, so we visit them in their homes.
Dream Come True relies on individual donations, business sponsorships, corporate giving, grants, planned giving, memorial tributes, and various fundraising events. In-kind contributions also help us lower the costs of granting dreams. We do not solicit through telephone or door-to-door campaigns.
As a 501(c)(3) charitable organization, your contribution to Dream Come True may be tax-deductible according to IRS regulations.