Our Impact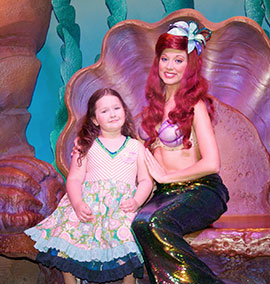 At Dream Come True, our support extends beyond fulfilling dreams. Once a child joins our family, we stand by them throughout their life. In addition to fulfilling dreams, we provide various events for families to come together for fun, support, and fellowship. We offer college scholarships to dream recipients who are able to attend college and funeral assistance to those who unfortunately pass away.
Dream Scholarships
For Dream Come True recipients who are able to attend college or trade school, we offer annual scholarships towards their tuition costs. Dream recipients must submit an application, essay, invoice, and official transcripts. Each recipient may receive an annual scholarship for up to 5 years of undergraduate study.
Dream Memorials

At Dream Come True, we stand by our children and their families through both joyous and challenging times. When a Dream Come True child's journey comes to an end, we are committed to supporting the family as they celebrate their child's life.
We work alongside local funeral homes to help families create a touching and heartfelt memorial service that honors the memory of their child. This service is our way of ensuring that the love and care we've shown throughout the child's journey continues even as we celebrate their life and legacy.
Testimonials
We are incredibly thankful for the kindness, compassion, and love that Dream Come True showered on our family during our daughter's illness. Dream Come True entered our family's life when our daughter Sarah was diagnosed with leukemia at the age of 5 – a crushing blow that left our family heartbroken and terrified. Sarah spent the next 28 months receiving chemotherapy to fight her disease, and Dream Come True was an amazing source of positivity and support throughout our entire journey.
The special events Dream Come True hosts throughout the year provided our family with the wonderful gift of 'fun things to look forward to' — something that is often non-existent when there is a significantly ill child in the house. These events allowed us to the chance to become friends with other Dream Come True families, and gave our kids the opportunity to have real fun at a time when fun was hard to find. Dream Come True's annual Polar Express event where they whisk their kids the North Pole for dinner with Santa is a magical experience that our children will never forget.
Sarah's cancer fight was extremely challenging: it left her body beaten down, and took a huge emotional toll on everyone in our family–particularly with our children. Dream Come True generously granted Sarah a dream when she was diagnosed with leukemia, but she was simply too ill to enjoy any sort of big trip while getting chemo. Shortly after Sarah completed her 2+ years of cancer treatments, our family headed off for a spectacular vacation to Give Kids the World. Among other things, we were treated to tickets to Disney World, Sea World, Universal Studios, and Discovery Cove to swim with dolphins – we were overwhelmed by the VIP treatment we received everywhere we went. We spent a beautiful week together celebrating Sarah's end of chemo, and created life-long memories. It is hard to adequately explain how much that trip meant to our family. It was not only a once-in-a-lifetime vacation (it was beyond amazing), but it was a place where all of us began to emotionally heal from the carnage that pediatric cancer brought to our family. There aren't enough words to properly express our thanks.
Dream Come True made a painful and scary time a little more bearable for our entire family, and we are forever grateful.
Laura Neary and family
Taking a trip to Disney is a dream come true for Kieran.Our family had a blast ! Give The Kids the World was a amazing place to stay. There was so much to do there . The accommodations and food were very welcoming. The children all enjoyed the rides and endless ice cream. At Disney the characters along with cast were very helpful and polite. It made the trip very pleasurable, even for a single mom with 8 children. The characters all took time to get off the lines and sign a few autographs for Kieran.
They treated him like a king. He even got to meet his favorite , Spider Man. as well as Mickey. The smiles and memories will last a life time. Thank you to all who helped make Kieran's Dream come true. Our experience is one that will last a lifetime.
Beth Clare mother of Kieran
Ben was diagnosed with ALL-PreB just two weeks before his second birthday. When he completed his treatment, Dream Come True provided the most amazing trip to Florida that I could imagine. We were picked up at home by a limo service, met at the Florida airport by a Give Kids the World(GKW) volunteer, provided a rental vehicle, and given the 'ultimate pass' to Disney, MGM, Epcot, Animal Kingdom, Sea World, and Universal Studios. Ben, 5, Kaitlin,his sister 11, and Bobby, his brother 9, were given 'royal treatment' everywhere we went. We were able to ride all the rides Ben wanted and had seen in videos, we got autopgraphs from his favorite characters, and we also received a photo CD of all the pictures taken by the Disney staff. I have created many scarpbook pages of memories, by I think that Ben, Bobby, and Kaitlin will always remember this trip, as will their dad and I.
This trip was more than a family adventure, it was truly a 'Dream Come True' for us. We had our whole family celebrating life thanks to the Dream Come True. Thank you will never be enough for the gift we received, I can only hope that everyone knows how much DCT means to us.
Thank you from The Wagner Family
Dreams
DEANNA Deanna noticed a lump on her clavicle by her neck. The pediatrician ordered blood work and an ultrasound, which came back normal. Deanna was referred to the Oncology department at Lehigh Valley Hospital, which performed a biopsy and diagnosed Hodgkin's Lymphoma. Last year Deanna completed her fifth cycle of Chemotherapy. A recent GT scan looked clear. However, the lymph node is still enlarged, so radiation was recommended through LVH. Deanna's parents got a second opinion at CHOP and have decided to hold off on radiation and just keep watch and measurements on the lymph node. Deanna's dream is of a Disney Cruise in December.
ABBY Abby was diagnosed with Leukemia after months of fever and malaise. Chemotherapy was started. She is doing well. Her beautiful long black hair is just coming back in. She has chemo every week. She goes in early May for an update and decisions for her Maintenance program, which is likely 2 years.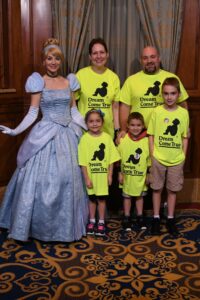 CLARA was diagnosed with a large mass (brain tumor) on her 4th ventricle at 20 months old. It was removed a week after discovery. After surgery she received proton beam radiation. She is currently stable. She has an obsession with princesses so her only request for a dream was to go to Cinderella's castle in Disneyworld.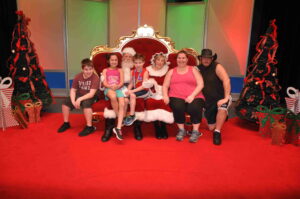 JACOB Jacob suffers from Spina Bifida Myelomeningocele and hydrocephalus and is currently in good health. His parents maintain his bowellbladder health with recommended programs. His ADHS is monitored by doctors and maintained with medication. He is not currently wearing braces on his legs but has in the past and will most likely again in the future. His dream was to visit Universal especial the Harry Potter experience.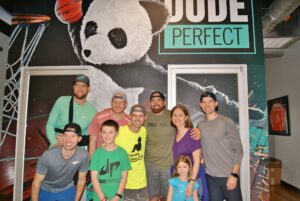 GARRETT Garrett was diagnosed with Acute Lymphoblastic Leukemia (ALL) at the age of seven. He is a little over half way through his 3 1⁄2 year treatment plan. He loves the Youtuber Dude Perfect Guys. Garrett traveled to Texas to spend time with the cast of Dude Perfect and even beat one of them in the bottle toss.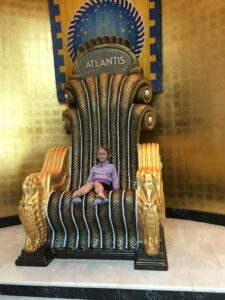 LILY is a sweet 7 year old diagnosed with Leukemia. Her dream was to visit Atlantis at Paradise Island in the Bahamas. Her dream was fulfilled June 2019 where she also swam with the dolphins!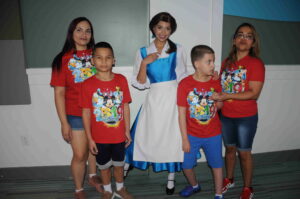 JEAN CARLOS diagnosed with Mitochondrial Encephalopathy. He depends on nurses and his mom for his daily needs. His dream of Disneyworld was fulfilled September 2019.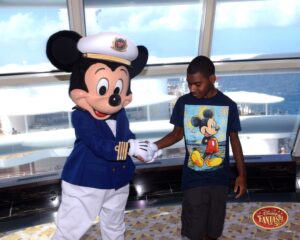 JAHREL was diagnosed Crohn's Disease and Brain Lesions. Jahrel has spent much time in the hospital and was thrilled to have his Disney Cruise dream fulfilled!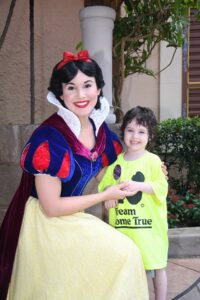 MARIE diagnosed with Leukemia. Her dream of Disneyworld was fulfilled September 2019!!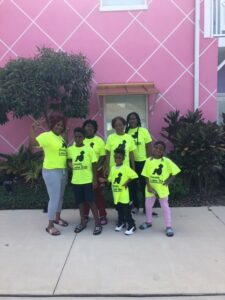 MICHAEL has Sickel Cell his mother passed away from the same illness. Michael's dream of Disneyworld was fulfilled accompanied by his grandmother and family!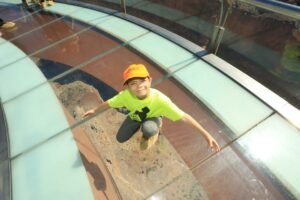 SILAS has Leukemia. Silas had a unique dream. His dream was to attend a magic show in Las Vegas and visit the Grand Canyon. Thanks to the kindness of the LV Mens Baseball League who raised fund to help with his dream AND to Grand Canyon West who so graciously made Silas visit to the Skywalk and Grand Canyon so much more special!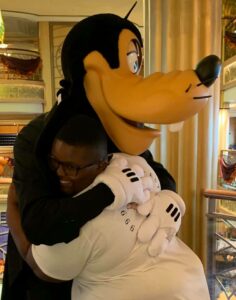 EVIE'S dream of a Disney Cruise was fulfilled November 2019. She suffers from Amplified Musculoskeletal Pain and IBD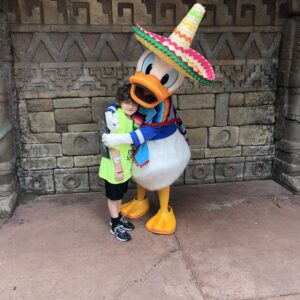 WILL also is diagnosed with Leukemia. He has such a great personality you can't help but love him! His dream of Disneyworld was fulfilled in November 2019 where he got to attend the Mickey's Christmas Party.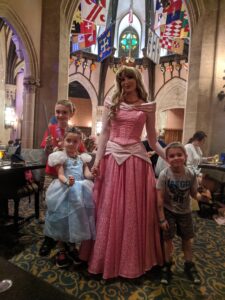 CLARA diagnosed with a brain tumor wanted to meet Cinderella at her castle. Her dream of Disneyworld was fulfilled December 2019!
Our impact is not only measured by the dreams we fulfill but also by the lasting memories we create and the support we provide to children and their families during their most challenging times. Together, we can continue making dreams come true and making a difference in the lives of these amazing children.