Ways to Give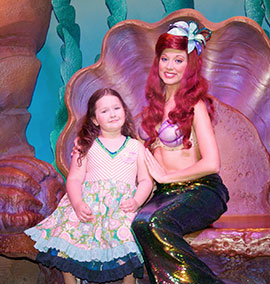 Click the Donate button to support dreams!
Any amount is appreciated and considered as sponsoring a dream! You can choose the city, school, dream, or illness of a dream child to direct your contribution towards.
Support a Dream
Anyone can sponsor a dream or contribute to our cause. Dream Come True operates without any government funding, relying on donations from individuals, corporations, grants, organizations, memorial tributes, planned giving, and in-kind services.
Numerous school groups organize fundraising events such as penny wars, dress-down days, coin collections, raffles, and various contests to raise money. Businesses often host dress-down days, golf tournaments, or devise other creative ways to support us. Many organizations, such as women's groups, clubs, and associations, adopt us as their charity of choice, passionately endorsing our mission and cause.
Several schools or organizations choose to sponsor a specific child, adopting a child's dream and raising funds specifically for that purpose. Often, they are introduced to the child, and pictures are shared after the dream is fulfilled. This personal connection enables the organization to witness the tangible impact and joy a dream brings to the child.
It is not necessary to raise the entire amount for a dream. Anyone who wishes to adopt a specific dream, regardless of the amount raised, is considered the sole sponsor of that dream. A sponsor may also request a child with a specific illness or from a particular city.
To get involved, simply click on the Contact tab and complete the form. We will respond to your inquiry promptly.
Donate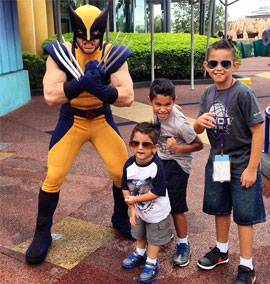 Click on the button below to support our dreams. Any amount is greatly appreciated.
Sponsoring a dream is possible with any amount! You can select the city, school, dream, or illness of a dream child to direct your contribution towards.
There are various ways to donate:
*** Memorial contributions: Instead of flowers, consider donating in memory of a loved one. Dream Come True will send you a thank you note and an acknowledgement to the family for your kindness.
*** Birthday tributes: Encourage family and friends to donate to Dream Come True in your honor instead of giving gifts.
*** Weddings: In place of favors, donate to Dream Come True. We will provide letters or place cards to inform your guests of your thoughtful gesture.
*** General donations: Dream Come True is grateful for any contribution.
*** Fundraisers: We welcome schools, service organizations, and individuals to host fundraisers benefiting Dream Come True. Some ideas include car washes, bake sales, coin drives, concerts, and raffles.
*** Planned giving and legacies: Consider leaving a lasting impact through planned giving or including Dream Come True in your legacy.
Planned Giving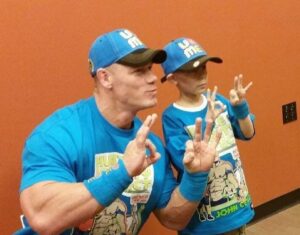 Leaving a lasting and significant impression is a common goal for many. Planning for the future and considering the legacy you want to leave behind is an effective way to ensure a lasting impact on the world. There are numerous ways to provide for both your loved ones and your favorite charity.
*** Charitable Bequest: A written statement in your will or trust that directs a gift to be made to a qualified charity as part of the disposition of your estate. A charitable bequest is highly flexible, as it can be modified at any time. It may also result in estate tax savings.
*** Make a bequest in your will or living trust.
*** Donate appreciated securities and stocks.
*** Charitable gift annuity, immediate or deferred.
*** Charitable lead trust.
*** Charitable remainder trusts.
*** Gift from retirement plan or IRA.
*** Gift of a life insurance policy.
To determine the most suitable legacy for you, your loved ones, and your charity, it is advisable to consult with your attorney or financial planner.
Support a Dream
SUPPORT A DREAM
✈️ Airfare for Dream Child: $350.00
✈️✈️✈️✈️ Airfare for a family of 4: $1,400.00
💵 Personal spending money for Dream Child: $150.00
💵 Family spending money for Florida trip: $1,260.00
💵 Family spending money (general): $1,680.00
🚘 Limo for the family: $500.00
🎓 College Scholarship: $2,000.00
⚱️ Funeral Benefits: $4,000.00
🚗 Rental Vehicle: $450.00